[rev_slider_vc alias="themeplicity-offer"]
ABOUT US
At Juniper Wealth Management we do things a bit differently. We work hard to understand what is important about money to you and what you value most in life. We then put a tailored plan together to help you protect what is important to you and provide for what you value most. We use familiar tools such as ISAs, Pensions, Trusts and Life Insurance to do this as well as specialist software and most importantly asking good questions and listening hard.

We are called Juniper because it is a strong , evergreen but also a highly flexible plant. Despite growing in some rather tough conditions it produces a very fun and enjoyable fruit. We like to think this is rather like our financial planning. Strong, evergreen, flexible with rather enjoyable fruits.

Fortunately for you we find money and finance very interesting and have some very strong views on how it should be looked after and managed. Feel free to read more about this on our blog.
"Jon has acted for my wife and I with regard to our pensions, life assurance and financial planning since 2012. He also acts for many of my accounting clients from which I receive excellent feedback as to his professionalism and expertise. What sets Jon aside from others in this industry is that he takes considerable time and effort to get to know you and your situation before offering any advice. It is usually on this basis that I recommend him to my clients, family and friends."

"Jon Doyle has been helping us with our financial planning for the last few years. After a difficult time with another financial advisor we have always found Jon to be a straightforward and reliable source of commonsense advice for us as we navigate the increasingly complex world of personal financial planning."

"We have worked with Jon Doyle as our financial adviser for a number of years. He has always listened to and worked with us, to achieve the sorts of solutions we want. His sound advice has enabled us to consolidate our finances into good solid investment opportunities and to achieve good growth rates. We appreciate our regular planning reviews with Jon – he is friendly and professional and always gives us clear explanations about our finances and options. We would have no hesitation in recommending Jon's excellent services to others."
ABOUT YOU
Over the years, we have developed a particular understanding of the specific needs of six 'types' of client;
Dentists and Doctors
Business owners and Directors
Senior executives and professionals
Wealthy individuals and their families
Charities and Non-profit organisations
Trustees
This means we have the specialist and in-depth knowledge of their financial challenges and complications and how to address them.
WHAT WE DO
There are four primary elements to our process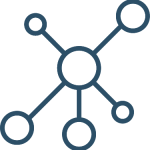 Understand
We take time to understand where you are currently and more importantly what you want from life, your values and why these are important to you. Putting the time in here helps you and us understand if we are a good fit. We will only work with clients where we believe we can add real value.
Plan
We start by sketching our your future based on your current lifestyle and situation. This answers vital questions such as "If we carry on doing what we are doing now will we end up where we want and expect to be?" and "will we outlive our money or will our money outlive us?"
Act
Having understood and undertaken some careful planning it is time to put the plan into action.

We will go through the plan in detail with you and help you understand how it will help you achieve you goals. This is a stage where we encourage clients to ask as many questions as they can.
Progress
Possibly the most important part of our process is the review and forward planning sessions. Life has a funny way of just happening. What is currently a 10 year plan may suddenly need to happen in 5 or may even never happen as new more important goals take shape.

We love working long term with our clients and will take as active a role in seeing your plans through as you would like.
These are our latest updates and articles which you may find useful
[vc_basic_grid post_type="post" max_items="4″ element_width="3″ gap="5″ item="masonryGrid_FadeIn" grid_id="vc_gid:1571142354246-6c8d6b596d29d32a32570a8795a76b85-9″]

Find more posts here
Home